Press Releases
Kaplan International Centers to Introduce Carnegie Speech's NativeAccent® in 23 English Schools in North America
July 25, 2013 |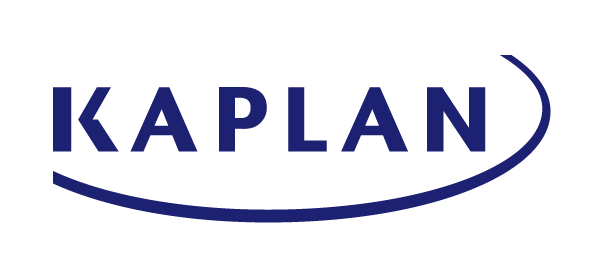 Kaplan International Centers to Introduce Carnegie Speech's NativeAccent® in 23 English Schools in North America
NEW YORK, July 25, 2013―Kaplan International Centers announced today a partnership with Carnegie Speech to launch its online NativeAccent® program in 23 of Kaplan's English-language schools in North America.
NativeAccent® is Carnegie Speech's online adaptive-learning program, which helps students improve their speaking and listening skills. Using advanced speech recognition and intelligent tutoring technologies that originated at Carnegie Mellon University, NativeAccent® listens to a student's spoken English and diagnoses very specifically their individual strengths and weaknesses. It then creates a customized learning plan for each student which maximizes student learning gains and minimizes required study time.
Kaplan performed extensive trials of NativeAccent® in controlled studies at its North American English schools and found that its students' pronunciation improved significantly when adding NativeAccent® to existing classroom-based instruction.
Kaplan's students and teachers expressed enthusiasm about the use of NativeAccent® after the trials. Virtually all students and an overwhelming number of teachers who were surveyed recommended its inclusion in the English-language training program.
Through its Kaplan International Colleges overseas and Kaplan International Centers in North America, Kaplan is among the largest providers of academic English-language instruction globally, with programs for beginning to advanced speakers. Its offerings range from English-exam preparation and university admissions programs to business English courses. Students travel from across the world to Kaplan's destinations and interact in their English schools through courses, social activities, and residential experiences.
"One of the main reasons international students come to Kaplan International Centers is to improve their speaking skills," said Valerie Pierce, Director of Academic Development, Kaplan International Centers-North America. "While language skills and systems can be taught well using traditional classroom methodologies, it is a challenge for students to improve their pronunciation skills from classroom instruction alone. By offering NativeAccent® to our students, we are providing them with an automated tool that delivers clear learning gains by giving students immediate feedback and more opportunities to practice in and outside of the classroom."
Pierce added: "Introducing NativeAccent® fits well with our overall approach to education because we are always looking to embrace the latest tools and applications from the fields of science and instructional design to improve the educational experience and outcomes of our students."
"We are excited to be working with Kaplan International Centers to offer NativeAccent® to their students," said Angela Kennedy, President, Carnegie Speech International. "Kaplan's clear commitment to helping students excel, by creating and utilizing products and techniques that incorporate proven results from the learning sciences, demonstrates their leadership in advancing education."
Kaplan's breadth of educational services and products―including higher education, test preparation, and professional education programs as well as English-language training―reach more than one million students, taught by 10,000-plus instructors, across the globe each year. The company has relationships with 300-plus U.S. school districts, more than 20 university partners worldwide, and thousands of corporate customers.

About Kaplan
Kaplan, Inc. is a leading international provider of educational and career services for individuals, schools, and businesses. Kaplan serves students of all ages through a wide array of offerings including higher education, test preparation, professional training and programs for kids in grades K through 12. Kaplan is a subsidiary of The Washington Post Company (NYSE: WPO) and its largest division. For more information, please visit www.kaplan.com.
About Carnegie Speech
A global leader in the development of spoken language training software, Carnegie Speech prepares enterprises and individuals to speak and understand new languages through personalized, immediate and pinpointed language analysis and instruction. Incorporating the linguistic expertise and technical innovations developed through decades of research at Carnegie Mellon University's Language Technologies Institute, Carnegie Speech maximizes the effectiveness of spoken language instruction while minimizing training time and expense. From spoken language training to facilitate commerce and enhance education, to mission-critical communications to improve safety and security, Carnegie Speech products are used by Business, Aviation, Government, Education and Health Care enterprises that depend on effective spoken language communications. Carnegie Speech is based in Pittsburgh, PA, and its primary investors include Osage Venture Partners, Golden Seeds, and New York Angles. Visit www.carnegiespeech.com for more information.
Media contact:
Ken Brown
212-974-6228
Ken.Brown@kaplan.com